iCloud vs. Cloud
Apple iCloud
Storage: 5GB free/1TB max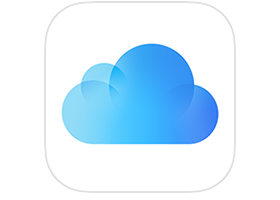 What it stores: Photos, Notes, Contacts, any iTunes purchases, iPhone and iPad backups
Apple iCloud is hard to nail down. There's very little direct access to it at all. You basically get 5GB of space which looks after your mail, your contacts, your calendar, your device back-up settings, your office documents, your bookmarks, your reminders and your notes. That's a fair amount of room but given how much mail we get and how many documents we make, it might not give you the space you need.
There is also space for photos and videos as well. Only your last 1,000 shots or clips taken on your iPhone, iPad or iPod touch are kept up there for 30 days.
As for apps, books and music you bought from iTunes, you can keep as much of that in iCloud as you like, largely because it's not stored there at all. Instead, the act of buying them in the first place allows access to Apple's version of those files on any device you own. The only limit is with music that you didn't buy from Apple.
Cloud Drive
What it stores: files- anything, pictures, data, etc.
Protecting your files in the Cloud is as easy as moving files to your Cloud Drive folder after installing the Cloud Drive app for Windows and Mac. You can also install Cloud Drive Photos for Android and iPhone to easily upload photos from your phone or tablet so you never have to worry about losing precious memories if your phone is lost or damaged. If you're on the go and need a file stored in Cloud Drive, you can quickly access it from any web browser.
Your personal photos and videos are always close at hand, even when you're on the go, on your Kindle Fire, iPhone, or Android phone or tablet. Upload your personal videos to Cloud Drive, no matter how old they are, and enjoy them from your Kindle Fire or Android device.