The Tile App
Do you know where your wallet is right now? What about your car keys? If you find yourself losing things often, then you might want to check out Tile, a new software and hardware combination that helps you keep track of your stuff. The physical Tile is a 1.5 by 1.5 inch square with a hole in the corner so it can easily slip onto a key ring. Users can then download an app, and when they need to find the Tile, they can just press a button in the app. But what if you lose your phone, you ask? Developers thought this through: all you need to do is double press on any one of your tiles, and it will send an alarm to your phone, even if it's on silent.
You can put it:
-on your key chain
-on your laptop
-under your bike seat
-in your wallet
-in your luggage
-and more!
Features:
Tile rings at 90 decibels, so it's easy for you to hear if it's under laundry or a few rooms away. That's as loud as a passing motorcycle. With a Bluetooth range of 100 feet, it's easy for Tile to locate your items. And Tile fits in the palm of your hand, so you don't have to worry about it being too big or heavy. Tile costs $25 each with a 1-year warranty.
Community Find:
If you are outside of the 100 foot Bluetooth range of the Tile, don't fret. A prominent feature of Tile is Community Find. You can mark an item as "missing" on your app if, for instance, it was stolen, and other Tile users will anonymously help search for your Tile. If it comes up in the range of another user, an alert is sent to your phone with the location of the Tile, and your belongings. This is crowdsourcing at its finest!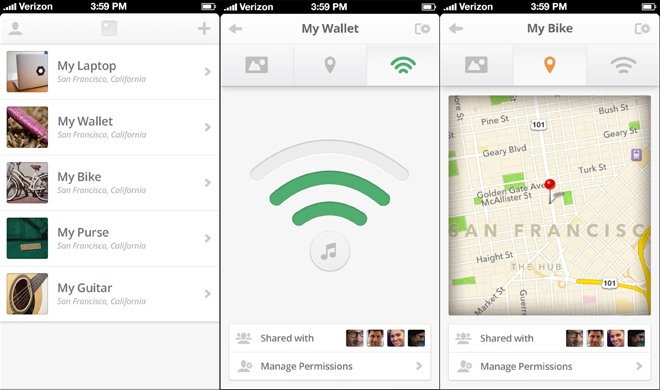 Click here to go to the Tile website!