Accessories for your iPhone's Camera
Every new iPhone released has a better, more professional camera. The new iPhone 6s has a camera with 12 megapixels, which is still not quite professional grade (the Nikon Df has 16.2 megapixels), but that's a far cry from the iPhone 3Gs camera with 3 megapixels that was released in 2009. Many third party companies create accessories for your iPhone to give your camera and photos a more professional look and feel.
HISY
Want to get group shots without needed someone off the street to take your picture? Do the timers never seem to work? HISY (pronounced hi-see) allows you to take pictures without pressing a button on your phone. The little "puck" connects to your phone through an app and Bluetooth, and then uses the iPhone's native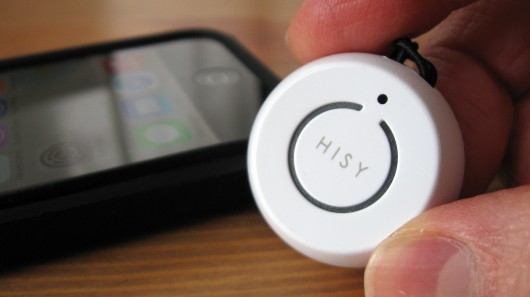 camera app. HISY triggers the phone's capture mechanism in the camera app, making it easier for you to take pictures from a distance or put the phone on a steady surface for pictures. Visit the company website here.
Price: $24.99
Optrix PhotoProX Case
This phone case is a two-in-one for photographers. It is extremely durable; it can sustain drops of up to 30 feet, it's waterproof to 33 feet, and it's dust and crush proof. But it also has four interchangeable lenses that are easy to change out without needing tools. Lenses included are: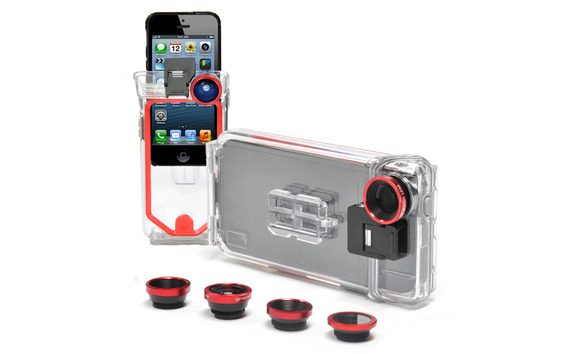 -Optrix Macro Lens
-Optrix Telephoto Lens
-Optrix Fisheye Lens
-Optrix Flat Lens
This case is perfect for an adventurous photographer. Visit the website here. 
Price: $169.95 for iPhone 6 and iPhone 6s
Trygger Camera Clip
This little clip attaches to the corner of your iPhone. It is a polarizing filter for your camera, but the cool thing is that you can decide how much of an effect you want the filter to have. It works really well near water and snow because it minimizes the glare, making your pictures look more professional. Learn more about the camera clip here.
Price: $39.99