Better utilize your iPad with classes at Gorton Community Center
We will be teaching an iPad Basics class at the Gorton Community Center on Jan. 31.
Time(s): 9:00 am to 11:30 am
Fee: $65
The 'on-the-go' computing power and convenience of the Apple iPad is amazing. However, understanding and using its capabilities to their fullest requires some learning.
This informative class can help make the learning curve smaller and help you better utilize the functionality of the iPad for business or home use.  It offers both new users and experienced users a chance to better understand the basic functionality of the iPad. 
This is a hands-on class designed to teach tips and tricks and make you feel more comfortable with the device.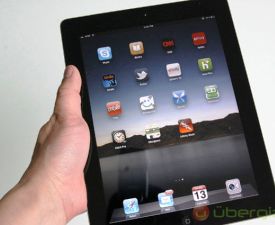 Topics will include:
iPad Commands & System
Settings & Customization
Managing Mail & Contacts
Working with Notes
Surfing the Internet
Shopping at the App Store
Syncing the iPad
** Students need to bring their own device and it is suggested that you are using the most current OS 5.1.1
** Please know your iTunes username and password before coming to class.
iPad 1, 2 and 3 users are welcome. 
For more information about iPad training in Lake Forest and the surrounding areas, please contact Lori Tisinai, President and owner of Computer Concepts USA (847) 604-8421.